This post and the extensive accompanying map are by D.C. local Tauhid Chappell, social media producer for the Washington Post.
Hello ONA17 attendees and welcome to D.C.! There's plenty to explore and see in the city during your stay, so capitalize on the time while you can!
When you're not attending sessions, checking out the Midway or mingling by the hotel bar, I encourage you to step outside the conference area and see what D.C. has to offer (hint: there's A LOT to eat and drink for those who've never been to this city).
Here's a quick rundown of some bars and restaurants near the hotel, as well as some personal recommendations found deeper in the city for those with a more adventurous curiosity. You can also check out where ONA's head of strategic partnerships Jess Strelitz likes to eat and drink.
Bars
There are plenty of bars packed around the restaurant recommendations near the hotel, but I personally recommend you take a quick Lyft/Uber/Taxi and head to more central and popular spaces right down the street.
Gin Joint — This is a cozy cocktail lounge with outdoor seating for medium to larger groups and within walking distance of the hotel. Those with a preference for, you guessed it, gin, will love this place. Try their homemade tonic while you're there.
Atomic Billiards — A quick Lyft ride up the street brings you to Atomic Billiards, a spacious pool hall with affordable beers and plenty of entertainment for large groups.
Roofers Union — A quick ride out to Adam's Morgan will bring you to a strip of bars. Roofer's Union has plenty of space and beers on tap on the second floor as well as a smaller more intimate cocktail bar on the first floor.
Rebellion — Rebellion has a nice, albeit small, rooftop but very cheap beers and affordable cocktails. Capitalize on their happy hour, which runs until 8 p.m, Monday through Friday
Personal recommendation: Jack Rose — Jack Rose is one of my favorite places with a good amount of space on their second floor. It's known for its scotch, whiskey and plethora of brown liquor selection. Essentially a whiskey library begging to be explored — just know you might stay longer than you anticipated. Be sure to get there early, the first floor tends to fill up quickly.
Restaurants near the hotel
Open City — Open City offers a typical diner menu with plenty of patio space to eat. The best perk is it's open until midnight, for those who relish their fourth meals.
Macintyre's — This spot is known for its delicious bar food at a reasonable price. You'll find your typical burgers and sandwiches, large in quantity, that will leave you filled for hours. Bonus, they're open until 2:30 a.m.Friday through Sunday
Nando's Peri-Peri — This is a local favorite is known for their chicken wings and offers a variety of international options ranging for Portuguese to African cuisine. More of a fast food spot, but that makes it all the better to get your food quickly when you're hungry!
Hot N Juicy Crawfish — If you love seafood, particularly crawfish, check this place out. Seafood plus Cajun leaves the stomach happy and the mind at ease. Your hands will get dirty, but for a good reason
Personal recommendation: Mama Ayesha's — Mama Ayesha has amazing, authentic, Middle Eastern and Mediterranean food. Take a quick Uber or Lyft down and savor this popular restaurant. Don't forget to check out the massive mural painted on its exterior, it's a great photo for Instagram lovers.
For those who won't be close to the hotel, or staying in various parts of the city, there are plenty of other options for you. Check out this map for other options!
---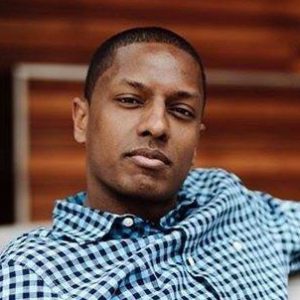 Tauhid Chappell is a social media producer for The Washington Post. He's embedded in the Metro section where he is responsible for growing communities and engagement across multiple verticals, crafting social promotion within the section, training reporters and editors on digital and social best practices, and leading The Post's Instagram Story strategy.