For the first time ever, we have a conference bot to answer all you ONA17 questions. Developed by our partners at Chatfuel and Master of Code, the ONA17 bot can help you with schedule-related questions, guide you to the ONA17 or simply chat.
All you have to do is message "Online News Association" using the Facebook messenger app.
The conference bot will ask you what you'd like to do. Selecting "Main Menu" gives you options to learn more about the conference, explore the ONA17 speakers, schedule or reach the contact page.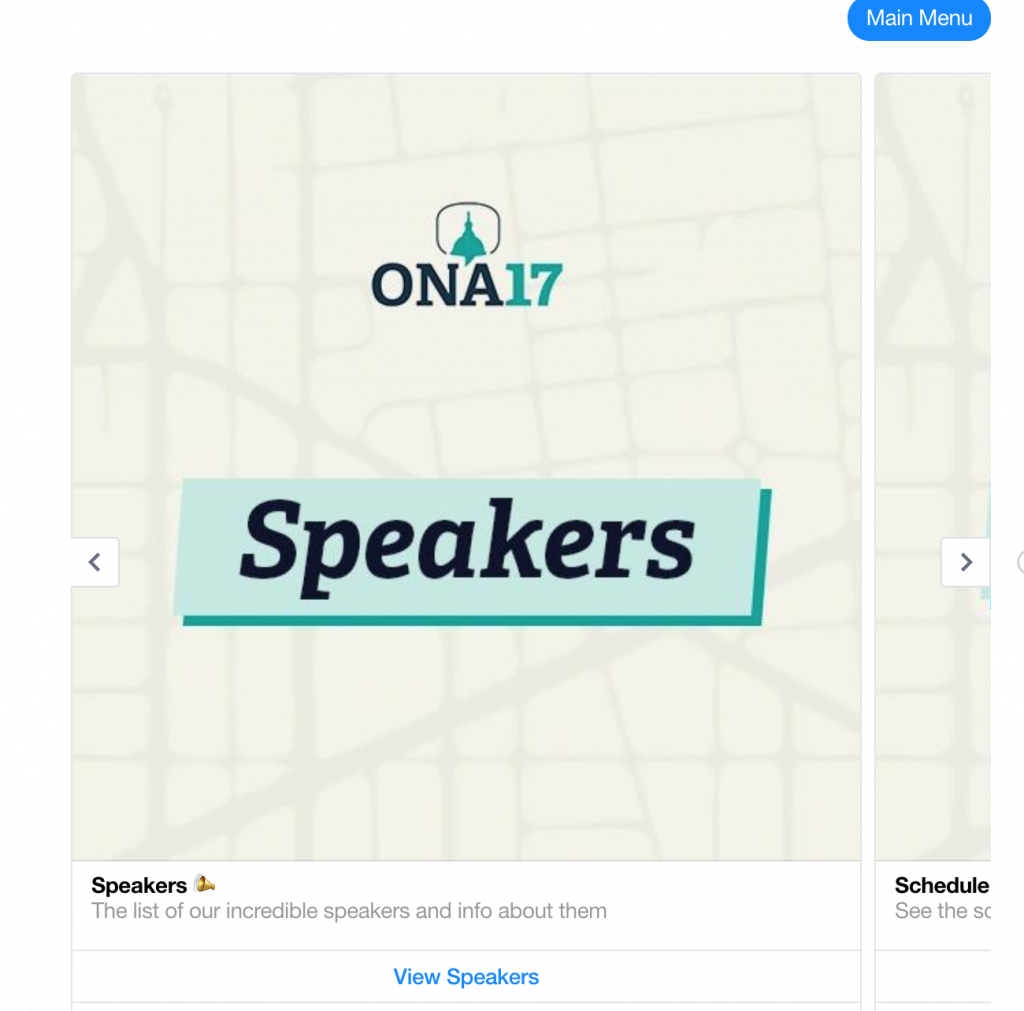 There are also FAQs if you're not sure what question you'd like to ask.