Director of Innovation Projects
Lenfest Institute for Journalism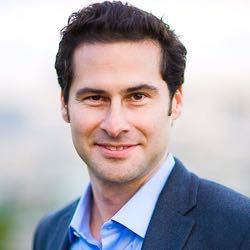 Burt is director of innovation projects for the Lenfest Institute for Journalism, parent organization of The Philadelphia Inquirer and Philly.com. Previously, he co-founded Storify, a social media storytelling platform used by top media organizations, brands and non-profit organizations that has won numerous awards for journalism innovation. Burt is also co-founder of Hacks/Hackers, the largest global grassroots movement bringing together journalists and technologists. Burt earlier covered stories around the world for The Associated Press as a correspondent and bureau chief for 12 years. He was a 2009 Knight journalism fellow at Stanford University, where he earlier graduated with bachelor's and master's degrees.