Product Manager, Mobile
Australian Broadcasting Corporation News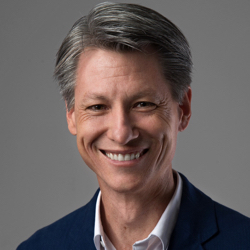 Craig is the Mobile Product Manager at Australian news site ABC News. As one of the early journalist-developer crossovers, Craig has played a key role in developing digital strategy at the Australian Broadcasting Corporation (ABC), launching the first ABC News web sites in the 90s. Craig's 25-year career in digital publishing has been focused on identifying the potential of new technologies to improve media and communications, designing innovative products and developing content management systems. ABC News has been a pioneer in using live blogging, data journalism, interactive maps, podcasts, distributed platforms, push notifications and interactive video to deliver news. Craig's most recent project, ABC News on Facebook Messenger, has been praised internationally as a leading example of a successful news bot. Craig says instinct is helpful in 'picking the next wave' but research, immersion, experimentation and just 'paddling really hard' are the essential elements in keeping pace with the future.