Digital Media Executive
Intrepid Media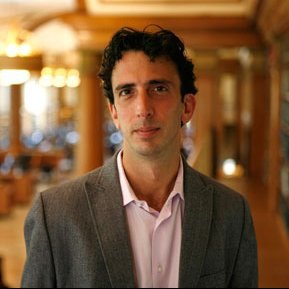 David has over 15 years of progressively senior digital experience in North America's leading news organizations. Most recently, he was the associate editor and head of editorial strategy at The Toronto Star, Canada's largest-circulating newspaper. He was also the managing editor and vice-president of digital for The Boston Globe, where he led the digital transformation efforts of the organization across the editorial, product, and business units. Under his leadership at the Globe, BostonGlobe.com's digital subscriptions grew by 40 percent, and its page views and digital revenue both tripled.
Previously, David was the co-creator and director of digital for Global News, where he launched and built GlobalNews.ca, a national network of 11 local news and information websites. Under his leadership, GlobalNews.ca became one of the fastest-growing digital properties in Canada and is now one of the leading news sites in the country.
David was the 2012 Martin Wise Goodman Fellow at the Nieman Foundation for Journalism at Harvard University, the first digital journalist in Canada selected for this honor. He was a finalist for the Canadian Journalism Foundation's Newsperson of the Year.
Note: David Skok is an incumbent running for ONA's Board of Directors. Read more about David's vision for ONA here. Are you an ONA Member? Learn more about how to vote.
https://journalists.org/profiles/david-skok/