Founding Director
Tow Center for Digital Journalism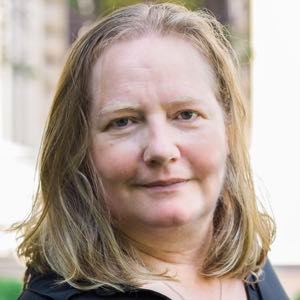 Emily is founding director of the Tow Center for Digital Journalism at Columbia's Graduate School of Journalism and a leading thinker, commentator and strategist on digital journalism. Established in 2010, the Tow Center has rapidly built an international reputation for research into the intersection of technology and journalism. The majority of Bell's professional career was spent at Guardian News and Media in London working as an award winning writer and editor both in print and online. As editor-in-chief across Guardian websites and director of digital content for Guardian News and Media, Bell led the web team in pioneering live blogging, podcasting, multimedia formats, data and social media, making the Guardian an internationally awarded beacon of digital transformation.
She is co-author of a number of lectures and papers on the transformation of journalism, including Post Industrial Journalism: Adapting to the Present (2012) with CW Anderson and Clay Shirky, co-editor of the book Journalism After Snowden (2017)  and most recently 'The Platform Press: How Silicon Valley Re-engineered Journalism' with Taylor Owen in 2017. Emily is a trustee on the board of the Scott Trust, the owners of The Guardian, a member of Columbia Journalism Review's board of overseers, an adviser to Tamedia Group in Switzerland, has served as chair of the World Economic Forum's Global Advisory Council on social media, and has served as a member of Poynter's National Advisory Board. She delivered the Reuters Memorial Lecture in 2014, the Hugh Cudlipp Lecture in 2015, and was the 2016 Humanitas Visiting Professor in Media at the University of Cambridge. and gave the AN Smith Annual Lecture in Australia in 2017. Emily continues to write a regular column for the Guardian and Columbia Journalism Review, and is a contributor to the New York Times, CNN, the BBC, and numerous other outlets. She lives in New York City with her husband and three sons.