Editor, Mobile & New Formats
BBC News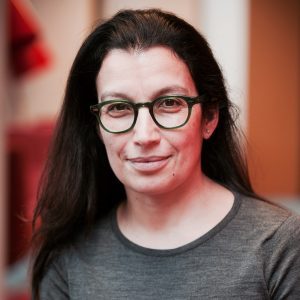 Nathalie is the Mobile and New Formats Editor for BBC News — developing apps for a global audience as well as devising ways of telling stories on different mobile platforms. Currently she is leading the BBC's work on video formats, notifications and personalisation, co-ordinating the efforts of journalists, technologists and designers.
Nathalie also works closely with the BBC's Academy to design training; evangelise about digital journalism; mentor journalists and technical staff; and offer support to apprenticeship and trainee schemes.
She launched a Webby award-winning innovative vertical video service in the BBC's news app.
Previously, as World Executive Editor, Nathalie had responsibility for BBC News Online's international journalism. She introduced changes in storytelling, established teams in Washington, DC and Singapore, and oversaw the launch of a North America edition — which won a Peabody for excellence and a Webby.
Nathalie began her career in Chile as a magazine reporter. She moved to London in 1997 to pursue a master's degree in media and communications at LSE. Two years later, she joined the BBC's Latin American radio service. One chance shift on the Spanish-language website changed the course of her career…
Note: Nathalie is an running for ONA's Board of Directors. Read more about Nathalie's vision for ONA here. Are you an ONA Member? Learn more about how to vote.
https://journalists.org/profiles/nathalie-malinarich/