Host Hotel
ONA17 will be held at the Marriott Wardman Park. The host hotel is nearest the Woodley Park metro station.
2660 Woodley Rd NW
Washington, DC 20008
Please note: We've been notified that several exhibitors and conference attendees have received calls and/or emails from companies claiming to be an agent of, or associated with, ONA and offering discounted room rates. We do not have a relationship with any of these companies. All bookings should be made directly with our host hotel using the details above. You can read the full details about this issue here.
The ONA17 room block is sold out. Learn more about our hotel options.
Registration Hours: Visit us at the Marriott to pick up your badge. The Help Desk is also available these hours to help with your questions.
Wednesday, Oct. 4, from 5-9 p.m.;
Thursday, Oct. 5, from 7 a.m.-7 p.m.;
Friday, Oct. 6, from 9 a.m.-5:30 p.m.;
and Saturday, Oct. 7, from 9:30 a.m.-5:30 p.m.
Transportation
Public Transport
The Washington metropolitan area offers three main types of public transit.
Metrorail –  Washington, D.C.'s train/subway system, which is operated by the Washington Metropolitan Transit Authority. You can get maps and directions to destinations from WMATA's website using their Trip Planner tool. The host hotel, as mentioned above, is nearest the Woodley Park Metro Station, which is on the red line.
Metrobus – the city's public bus system, also operated by WMATA
DC Circulator – essentially an express bus connecting some of the city's main tourist attractions and neighborhoods of interest
To ride any of DC's public transportation, you'll need to purchase a SmartTrip card, which is available at all train stations, most CVS locations throughout the city and commuter stores. You can find out where to purchase a card here.
Most phone mapping apps, such as Google Maps or Apple Maps, have good public transit directions available. The Transit app also works well in D.C.
Flights
Washington, D.C., offers any number of transportation options, including three major airports. For flights, you can often search prices to all three airports in the region using the airport code WAS.
Both IAD and BWI offer a combination of bus / metrorail services for passengers who want to use public transit to reach Washington, D.C.
United Airlines Discount

United Airlines is offering discounts of up to 10 percent off of fares for ONA17 travel to D.C.-area airports on any flights booked with travel dates between Sept. 28-Oct. 17, 2017.
To activate the discount, go to www.united.com/meetingtravel, choose your flight times and insert the code ZYYR490131 in the Offer Code box. Or call a travel professional or United Meetings at 800-426-1122, and refer to Z Code ZYYR and Agreement Code 490131. Outside of the U.S, call your local United Airlines Reservation Office and use the information above. Booking fees are waived for ONA17 reservations.
ONA would like to thank United Airlines for its generous support of ONA17.
Taxis and Car Shares
Washington, D.C., has a variety of car share and taxi services. The airports have a dedicated taxi service to get into the city.
Once in the city, there are several options available:
DC Taxi: this app connects to several DC Taxi services and will hail a taxi to your location, similar to car share services. Cabs are not allowed to charge surge pricing. The app also has a built-in emergency button should you find you need assistance. DC cabs are required to either start or end their trip in DC (in other words, they cannot go from one location in Virginia to another).
DC also supports both Uber and Lyft. These services permit drivers to operate within the broader DC metropolitan area (in other words, they can venture in to Virginia and Maryland unrestricted). Car share service drivers may not be subject to background checks as stringent as cab drivers, so it's worth familiarizing yourself with potential risks of each transport option before using a service.
Lyft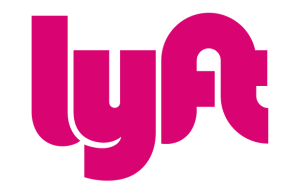 Lyft has a discount for ONA17 attendees! ONA has partnered with Lyft to bring you an affordable ride in minutes. Use code ONADC17 for up to $15 in ride credits. (Valid for new users only.)
Already a Lyft user? Enjoy 20% off your ride to the Opening Night party! Click to claim or use promo code: ONADC20 — good until midnight on Oct. 5.
Parking
Parking is extremely limited at the host hotel. We strongly advise attendees to make use of DC's excellent public transportation system. The nearest Metro train stop to the Marriott Wardman Park is the Woodley Park-Zoo Metro Station, on the Red Line, which is on the same block as the hotel and approximately a 3-minute walk.
If you are planning to drive to the Marriott Wardman Park for ONA17, please note that ONA is unable to reimburse parking costs or provide a parking discount.
Host City
In addition to the government buildings and monuments, Washington, D.C., is home to world class museums and historical sites, an expanding culinary scene, a host of professional sports teams, theater ranging from experimental to Shakespeare and close access to outdoor adventure. We've listed a few ideas below to get you started and will follow up soon with more suggestions to explore the city during your stay.
Museums and History
Smithsonian Institution – some of the most famous (and FREE) museums in the area — the Air and Space Museum, the Hirshhorn Museum and Sculpture Garden and the new African American History and Culture Museum are run by the Smithsonian Institute. Bonus: Smithsonian also runs the National Zoological Park, which is free and gorgeous and within walking distance of the host hotel.
National Archives Museum – an underrated gem: more manageable than some of the larger museums and often has an expertly curated revolving exhibit. Plus, you get to see the Declaration of Independence, Constitution of the United States, and Bill of Rights, on display for all to see.
United States Holocaust Memorial Museum – striking, somber and absolutely worth your time, the Holocaust Museum is renowned for its immersive exhibits and unique architecture, and serves as a humbling memorial.
President Lincoln's Cottage – both a museum and a beautiful preservation of the former President's "country" home — which the city has now grown up around — has traditional exhibits and an interactive gallery.
Arts
Outdoors
While the nearby National Zoo and of course the National Mall offer some greenery and a chance to stretch your legs (seriously, bring comfortable shoes!), if you're looking for an escape from urban life, here are a few options. Please note some require a car to reach.
Rock Creek Park runs past the host hotel and features miles of paths, a nature center, horse stables, and more. But the hidden gem are remnants of the U.S. Capitol.
Theodore Roosevelt Island – the island offers a brief hike and is great for a quick escape from urban noise; dedicated runners looking for a longer journey can also fold a visit here into a long run to the National Mall. Entrance is on the Virginia side of the Potomac.
Great Falls Park, Virginia – perfect for a half-day getaway, Great Falls features a mix of paved paths and trail hiking opportunities. Well worth a stop if you just need a bit of nature.
Roughly 75 mi outside of Washington, D.C., Shenandoah National Park offers the scene Skyline Drive, waterfalls galore and numerous day and multi-day hikes. It's also close to dozens of Virginia's 230+ world-class wineries.