Under the Hood: Broadcast Teams Tackling Digital Content
Our Under the Hood sessions offer a deep dive into bold ideas led by newsrooms of all types.
In this unconventional format, we'll start with lightning talks from larger broadcast newsroom staff who wanted to approach their content with a digital, mobile-first mindset.
From there, you can choose your own adventure: you'll pick one of the projects that piques your interest, then hear how they reimagined their approach and made it work. This will include some real talk about what wasn't working, and what strategic choices went into harnessing broadcast content for a more digital-first approach.
Topics covered include:
Zone 1: Effective multimedia storytelling for broadcast reporters; What tools are available to help you get the most eyeballs on your story? – Alisha Ebrahimji
Zone 2: You Down With OTT? We've gone through the bumps, bruises and intimidation tactics to drag a powerhouse legacy TV station into a progressive distributor for over-the-top content – Kelly Frank, Stephanie Slagle
Zone 3: Long form is not dead: A case study of 9News Denver's "BLAME" project; When we separate out storytelling for different screens, we can capture and keep audiences on those screens – Anna Hewson, Misty Montano, Kevin Vaughan
---
This session is designed for:
Journalists, editors, audience engagement teams and others in radio and television interested in how different newsrooms tackle creating digital content in a way that's not a direct copy of their broadcast package
---
Speakers
Moderator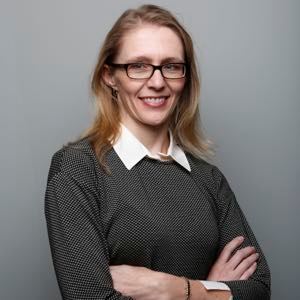 Anjanette Delgado - Digital Director, Head of Audience, lohud.com (USA Today Network)
@anjdelgado | http://lohud.com