Cofounder / Digital Producer
Tiny World Productions / Fusion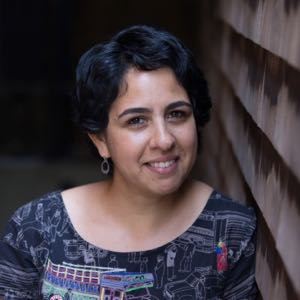 Born and raised in California, Lakshmi is an educator and journalist with a focus on South Asia, the environment, identity and the arts. Over the past few years she has worked with newspapers, radio and magazines from Gaborone, Botswana to Los Angeles, California. Writing and producing for various audiences, Lakshmi's work has appeared in Mic, Global Voices, AJ+, KQED, Fusion and the New York Times.
As an educator, she has taught and created curriculum for the National Student Leadership Conference, Berkeley's Advanced Media Institute and the UC Berkeley Graduate School of Journalism. She was a 2008 Fulbright Fellow in Hamburg, Germany and has lived and worked in India, Denmark and the Czech Republic. She specializes in immersive storytelling and is a cofounder of Tiny World Productions.
http://tinyworldproductions.com