Digital Producer
The Daily Show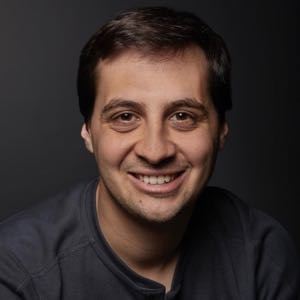 Matt Negrin is a digital producer for The Daily Show with Trevor Noah who spends his afternoons obsessing over Sean Spicer's White House press briefings, or at least he used to before Spicer stopped doing them, what a baby.
During the 2016 election Matt made weird videos for a Bloomberg TV show and some went viral and now he has more Twitter followers than all his high school enemies combined. He did "explainers" (they weren't boring, promise) and also some mashups that made Donald Trump look silly and we all had a good laugh about that when we thought he was going to lose.
Matt has also written for Diane Sawyer, The New York Times, The New Yorker, and other fake news establishments. He once enjoyed 15 minutes of fame as a media celebrity in Finland when he was writing about soccer fanatics around the world for some reason.
(photo credit: Sean Gallagher)
http://www.cc.com/shows/the-daily-show-with-trevor-noah