Chapter Development Manager/ Asia Pacific
Internet Society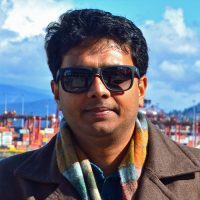 Subhashish is creating Open Speaks, a collaborative online community that is building open resources to help preserve endangered, indigenous and other marginalized native languages, many of which are not written and are in danger of disappearing. Open Speaks allows what Subhashish calls "citizen archivists" to document and share their stories in multimedia forms and to build tools that help others preserve and share languages. O Foundation, a nonprofit that Subhashish helped cofound, currently hosts OpenSpeaks.
Prior to launching the OpenSpeaks, Subhashish served as Asia Community Catalyzer for the Mozilla Corporation, Programme Officer for the Centre for Internet and Society, Communications Contractor for the Wikimedia Foundation and Consultant for Community and Program Support for the Wikimedia Foundation's India Program. He also has held business development positions at three advertising agencies. He is currently working as the Chapter Development Manager – Asia Pacific at Internet Society.
Subhashish has a Bachelor of Engineering (Biotechnology) degree from Visvesvaraya Technological University in Kamataka, India.
He also has considerable volunteer experience with Opensource,.com, OpenGLAM, Global Voices, Wikipedia and other Wikimedia projects.