Sr. Director, UX & Design
USA TODAY NETWORK • Gannett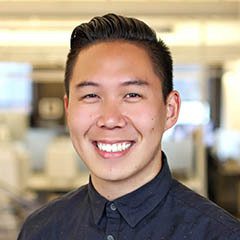 Media literacy, the democratization of information, audience growth and brand development are the core passions driving Tim's appetite for all things media. Last year, Tim brought his combined editorial, engineering, product and business background to Gannett, where he heads the UX and design. He spent the previous five years employing design thinking and various product-based methodologies improving internal and external user experiences at The Washington Post. Looking to push "the form" forward, he's invested heavily in the optimization of storytelling for both editorial and branded content purposes. He's also cut his teeth as a design editor and creative director in newsrooms throughout the East Coast. Tim's passion for education in journalism has also led him to work as a guest consultant for the American Press Institute, as well as a lecturer teaching product development at the Philip Merrill College of Journalism at the University of Maryland, his alma mater.